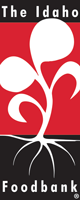 "The Idaho Foodbank is an independent, donor-supported, nonproft organization founded in 1984, and is the largest distributor of free food assistance in Idaho. From warehouses in Boise, Lewiston and Pocatello, the Foodbank has distributed more than 151 million pounds of food to Idaho families through a network of more than 230 community-based partners. These include rescue missions, church pantries, emergency shelters and community kitchens. The Foodbank also operates direct-service programs that promote healthy families and communities through good nutrition." (https://idahofoodbank.org/about/) The Idaho Food bank has many programs that benefit the community and people in need. some of these programs are the backpack program, the school pantry, and the mobile pantry.
The Backpack program
The Backpack program helps children of low income families to have food over the weekends because they usually receive free or reduced price lunch and breakfast during the school week. The program gives these students nutritious and kid friendly foods that will last them over the weekend. Children in the program receive enough food for two breakfasts, two lunches, and two dinners with two snacks as well. As a result of the backpack program, "students have a noticeable difference in student attendance, self-esteem, disposition, and energy levels." "These positive changes help children learn and enjoy school, which has a significant impact on education attainment down the road." According to the article from the food bank website. Most parent have agreed that as a result of the program, there has been a positive influence, and that the family is able to save much needed money. There have been 63927 backpacks that have been distributed, and 1,883 children who have been served. There are now 171 participating schools and 51 districts.  It is 25$ to donate to the cause and you can contact the food bank by visiting their website, or by emailing them at info@idahofoodbank.org. You can also call them at 208-336-9643.
The School Pantry Program
According to the Idaho food bank website, this program is an extension to the backpack program where students who's family's have insecurities about getting food can access the food pantry and have the food they need. Staff of the backpack program realized that many of the students, (about 80%) were sharing the items they received with their families. The staff decided that it would be a better solution to the problem to include another branch to the program where families could feel comfortable receiving food from the pantries located inside the school, as apposed o just giving the kids more items for their backpacks. The program was started in 2010 in three schools and was a success. it has since grown and become even more successful. The school makes a comfortable environment for families of children in need to receive food they need. The Idaho food bank provides non perishable foods such as fruit cups, canned foods, pasta, and peanut butter. These meals are both nutritious and able to help feed a family for three to five days. All of these meals are also easy to prepare, so there is not a problem for preparing food. There is also an opportunity for families to get vouchers for a free gallon of milk. As a result of the program, more parents become open to their child's education, and are more comfortable with, and active in the the school with activities, events, and other things. There are now 36 participating schools in 15 countries, there have been 12,779 students and families served, and 289,405 pounds of food that has been distributed. Of the people who were served as a result of this cause, 56% were children. Almost all parents agreed that if it hadn't been for the program, that they would have gone without a couple meals. Almost all of the parents also agreed that the program had helped them to have more communication with the school. And all parents agreed that the program had a positive effect on their families.
The mobile pantry
The mobile pantry is an organisation of the food bank that provides food to more rural areas that are not able to go to an actual "food bank". An example of a one of these places is White Bird Idaho with a population of just 91 people, you can imagine how difficult it would be for people ho have a low income or who are unemployed  to get food. They distribute frozen and dry foods to communities that are usually undeserved when it comes to food distribution for the needy.
In conclusion, the Idaho food bank, and the programs supported by and ran through them are very beneficial to the community and people of Idaho.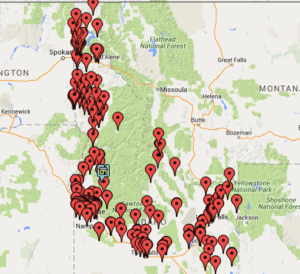 Mobile Pantry Map and Schedule